Captain's Blog
Critter Notices
Critters Server is Dying has been Replaced
See important details here in my blog. Let me know if you find anything that isn't working right. (Manuscripts are now available for this week, FYI.)
Book Recommendation
THE SIGIL TRILOGY: The universe is dying from within... "Great stuff... Really enjoyed it." — SFWA Grandmaster Michael Moorcock
Announcing ReAnimus Press
If you need help making ebooks from manuscripts or print copies—or finding great stuff to read—look no further! An ebook publisher started by your very own Critter Captain. (And with a 12% Affiliate program.) [More]
~~~
FEATURED BOOK
~~~
Welcome to Brain-of-pooh.tech-soft.com!
News
[It's Freebie Friday in the
Critters Store
...]
Network speeding up
I'm switching the connection over to a new, shiny 10X faster network because of all the load. There might be bits of downtime as your boxes learn new addresses and things. Should be brief. Let me know of any prolonged outages you see.
Preditors & Editors Changeover
With the very sad passing of Dave Kuzminski, who ran P&E, I've taken over the P&E duties. Lots of what I hope are improvements; check it out at pred-ed.com.
Free Web Sites
Free web sites for authors (and others) are available at www.nyx.net.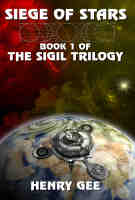 The Sigil Trilogy
If you're looking for an amazing, WOW! science fiction story, check out
THE SIGIL TRILOGY
. This is — literally —
one of the best science fiction novels I've ever read.
How to Write SF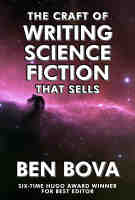 The Craft of Writing Science Fiction that Sells by Ben Bova, best-selling author and six-time Hugo Award winner for Best Editor. (This is one of the books your ol' Critter Captain learned from himself, and I highly recommend it.) (Also via Amazon)
What is the Critters Workshop?
Critters is a member of the Critique.org family of on-line workshops/critique groups, and is for serious writers of Science Fiction, Fantasy, and Horror. You get your work critiqued in exchange for critiquing the work of others, both of which are invaluable ways to improve your writing. It's run by Andrew Burt, former vice-president of SFWA and his army of software minions. Critters is free (except for the work of doing critiques!) and funded by donations; if you find Critters useful, donations are appreciated .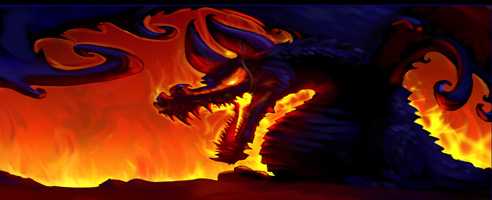 What Next?
What Others Say
If I were shopping for a workshop, I'd give Critters a close look.
-- James Patrick Kelly, Asimov's Science Fiction Magazine
Well run and quite stable
-- Writer's Digest Magazine
Critters has been profiled in Salon Magazine.
More Info
Check out a more detailed description of Critters and what it's like to send a manuscript through the workshop.
Our mission is to achieve a high level of participation in giving critiques on short stories, novel chapters, and entire novels in the genres of Science Fiction, Fantasy, and Horror. The focus is on providing timely, helpful critiques. Our Rules are what make this work.
(And a steady hand on the tiller from the Critter Captain.)
Note To Pro Writers
Professional SF/F/H authors are most welcome, and we have many in the group. For one critique a month, voting SFWA/HWA members get immediate reviews of their work. If you don't mind a little humorous coaxing, drop in
here
.
Ready to Join?
If you're ready to join, come on in.